Lab News
22 December 2020.
Two new postdoctoral positions available in our lab to work on coevolution and speciation (cuckoo catfish or bitterling fish). Deadline for applications 15 Jan 2021, more information on Evoldir (link).
At the same time, we seek candidates for Ph.D study on coevolution and speciation (cuckoo catfish or bitterling fish). Potential candidates should contact Martin as soon as possible, start in September 2021, but earlier start is negotiable. Open to EU and non-EU (MSc. required), no tuition fees, stipend and salary support. Anticipated enrolment at Masaryk University, Brno. More on Evoldir.
15 December 2020.
Deryk Tolman leaves to Helsinki, Finland where he has taken Ph.D. position on avian brood parasitism.
2 November 2020.
A great news that we have received EXPRO funding for the project "The role of coevolution in ecological speciation" for the next five years (2021-2025) to support our research on cuckoo catfish parasitism and bitterling-mussel relationship.
1 July 2020.
Against all odds of the current situation, Deryk Tolman starts working with us as a research student for a few months.
3-5 June 2020.
4th Nothobranchius Symposium was planned to be held by us in Brno, Czech Republic. We had to reschedule the event and hope to host that meeting 3-4 June 2021.
1 June 2020.
Holger Zimmermann finally joined us to work as a postdoc on the cuckoo catfish. Things are getting back to normal!
1 April 2020.
Holger Zimmermann should have started his postdoctoral position to work on the cuckoo catfish with us today. While this is not possible given current situation related to Covid-19 outbreak, we hope to see him in our lab as soon as possible!
Likewise, we had to cancel planned visit of Krish Sanghvi who should have joined us over summer.
23 March 2020.
It has now become clear that we have to cancel 4th Nothobranchius Symposium that we (planned to) organize in Brno in June 2020. We hope we can meet next June (3-4 June 2021) in Brno.
February 2020.
Matěj gets ready for his fieldtrip to Uruguay to look at embryo ecology in annual killifish.
February 2020.
Lisandrina joins the lab to work as a postdoc on the bitterling-mussel relationship. Welcome!
January 2020.
Milan is back from his stay in Dan Bolnick's lab in Connecticut.
November 2019.
We seek a new team member, postdoctoral researcher that can split their interest between the cuckoo catfish and bitterling. Quite a flexible position (could also transform into the mol lab-based work entirely, if this fits the candidate best), for two-years with an extension possible. If interested, please email Martin.
October 2019.
A very successful field trip to Lake Tanganyika to collect data on the cuckoo catfish parasitism; Martin, Radim, and Stephan Koblmueller and Holger Zimmermann from Uni Graz.
September 2019.
Milan leaves for a couple of months to work with Dan Bolnick at University of Connecticut.
September 2019.
Pierick is leaving as he found a new job on an ERC project in Perpignan. Fingers crossed!
June 2019.
A recent collaborative study on waterfowl-related dispersal of killifish eggs from Brazilian wetlands was covered by New York Times!
June 2019.
Martin, Matej and Jakub are back from a successful killifish field trip to coastal Tanzania, completed with a great help from David O. Alila and Hieromin Lamtane.
April 2019.
Daniel García successfully defended his Ph.D. at Universidad de la República, Montevideo, Uruguay (supervised by Martin Reichard and Marcelo Loureiro). Congratulations!
March 2019.
Milan Vrtílek has received Fullbright fellowship to stay for 4-months in the lab of Daniel Bolnick at University of Connecticut working on maternal immunity effects and immunoecology of three-spined stickleback
February 2019.
Major update of lab website, including update on current projects, research highlights, outreach and lab members info.
February 2019.
We welcome Pierick Mouginot and Vašek Homolka as new members of the lab.
January 2019.
Very successful round of grant applications. Three new projects to start in January (and last three years) intra-population variability in killifish ageing, spontaneous tumorigensis in killifish and resilience of interspecific relationships in rapidly changing environments.
December 2018.
Radim Blažek leaves to take a 4-month fellowship in Texas A&M to work with Gill Rosenthal on species barriers in Nothobranchius killifishes.
November 2018.
Matej Polačik leaves for a half year to Universidad de la República in Montevideo, Uruguay, to study embryo ecology in Neotropical annual killifishes.
2 May 2018.
Our first paper on cuckoo catfish parasitism is finally published! You can see it there.
30 April 2018.
Martin is back from the first AsiaEvo conference in Shenzhen and very insightful bitterling fieldwork in Jianxi and Anhui provinces of China.
April 2018.
Another successful field trip to Mozambique completed, led my Matej with the help from Martin and Jason Podrabsky.
March 2018.
Prof. Gil Rosenthal from Texas A&M visits our lab to discuss our joint work on killifish mate choice and gives seminar on his recent work on mate choice and reticulate evolution in swordtails.
February 2018.
Welcome Adam as a new lab manager. Hard job to keep everything running smoothly with ever increasing facilities, but we trust Adam to keep us well organised!
January 2018.
We are looking for a new lab manager and technician, working part-time or full-time. If interested, contact Martin directly. Position is closed.
January 2018.
Milan is about to start his Endeavour postdoctoral fellowship at Australian National University in Canberra, working with with Mike Jennions on the effects of environmental conditions on the links between inbreeding and sexual selection.
October 2017. 
Tatiana Demidova from Eugene Krysanov cytogenetic lab at Severtsov Institute of Ecology and Evolution, Russian Academy of Sciences, visits our killifish breeding facility.
September 2017. 
Welcome back! Milan and Jakub are back from their summer stay at Ecolab in Nemours-St Piérre (France). Caroline re-joins the lab after years at Technical University of Copenhagen.
June 2017. 
Our first fieldwork in Tanzania. With the great help of Prof. Nazael Madalla of Sokoine University and David Alila of University if Dar es Salaam, paperwork and fieldwork completed successfully! Major insight into our general understanding of Nothobranchius ecology.
April 2017.
Visitors in the lab: Axel Meyer (Konstanz, Germany; including lecture at CEITEC seminar), Wenjing Yi (Leiden, Netherlands; collaborative work on bitterling embryology), and Daniel Pincheira-Donoso (Lincoln, UK; collaborative work on killifish macroecology)
July 2016.
Lifetime data and samples on replicated populations of Nothobranchius furzeri in Mozambique successfully collected. Milan and Jakub did a great job!
January 2016.
The real adventure has started – fieldwork in Mozambique for 6 months, to follow entire annual cycle of Nothobranchius fishes. Fingers crossed for rains to come.
December 2015.
Two other postdoc positions are over. Pedro and Radek try to find their fortune elsewhere.
November 2015.
Field trip and study stay in Uruguay and Brazil (Martin, Radim, Matej, Milan).
September 2015.
After almost three years, Romain is leaving back to France.
September 2015.
We are very pleased to have Prof. Liu Huanzhang (Wuhan, China) visiting our lab. Our work on bitterling-mussel association would not be possible without our long-term friendly collaboration.
August 2015.
A successful field trip to China with Li Fan and visit of the lab of Prof. Yang Jian (Wuxi) completed!
April 2015
New visitors in the lab – Luis Esteban Krause Lanés from Unisinos in Brazil and Andre Phillips from St Andrews, UK. Both coming to work with us for couple of weeks for their Ph.D. Welcome!
March 2015
Martin, Radim and Matej returned from another successful trip to Mozambique, this time combined with an exploration of Zimbabwean part of the Nothobranchius furzeri range.
January 2015
We expect a row of visitors early in the year.
First, Daniel Pincheira-Donoso (Lincoln, UK) visits the lab early January within our collaboration on the evolution of life history of annual fishes.
Wenjing Yi (University of Leiden, Netherlands) will come later in a month within an evo-devo project on early life history of the bitterling fish.
In March, Oana Popa and Luis Popa (Bucharest, Romania) arrive to analyse data on invasive populations of Anodonta woodiana, followed by Luis Esteban Krause Lanés (Unisinos, Brazil) who is expected to stay three months within his PhD. project on the ecology of Brazilian annual fishes.
28 Dec 2014
Daniel García received approval to funding of his postgraduate studies on the evolution of life history and ageing in Neotropical annual fishes from Universidad de la República in Montevideo, Uruguay. He is co-supervised by Martin and Marcelo Loureiro.
October 2014
Radim and Matej are going to spend November in Sudan, joining fish parasitologists to investigate fish parasites from the region here the White and the Blue Nile merge. The adventurous side plan is to collect enigmatic Nothobranchius from this region.
25 Sept 2014
Milan has graduated, defending his Ph.D. thesis on Evolutionary ecology of Nothobranchius fishes.
22 Sept 2014
We are happy to announce that Pedro Morais joins the lab as a postdoc today, moving from Universidade do Algarve, Faro, Portugal to bring our work on the effect of invasive mussels into a broader, ecosystem perspective.
20 August 2014
Caroline leaves our lab to take a position at Technical University of Denmark. Her contribution to our research from the perspective of fish and mussel physiology was illuminating and we hope to keep working together in the future.
19-28 August 2014
Radim makes a brief visit to Brazil to collect data from our large-scale field experiment in Lagoa do Peixe National park.
1 July 2014
Martin leaves to St Andrews, UK to take his sabbatical until mid December.
27 June 2014
Matej and Milan leave to do further fieldwork in southern Brazil.
27 April 2014
Martin leaves to Brazil for one month to start a CNPq-funded project on evolutionary ecology of Neotropical annual fishes in collaboration with prof. Leonardo Maltchik and his group at Unisinos, near Porto Alegre. Matej joins him later for intensive fieldwork. It is late autumn in southern Brazil!
5 April 2014
Romain, Caroline, Carl and Martin leave to do fieldwork and experiments on Asian mussels and bitterling in Wuhan, China.
March 2014
Matej returns from Oregon State University in Portland, USA to take full permanent position as a research scientist at our institute.
Romain is back from his 3 months stay at University of St Andrews.
6-8 February 2014
Most lab members visit the first special Nothobranchius symposium aptly named 'From bush to bench' (…and back again in the case of our lab!).
31 January 2014
Martin has been appointed as Visiting Professor at Unisinos, Sao Leopoldo, Rio Grande do Sul, Brazil within the framework of Science Without Borders Program sponsored by CNPq, Federal Brazilian research council. Our collaborative work should focus on aging, life history evolution and ecology of annual fish.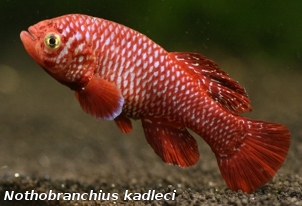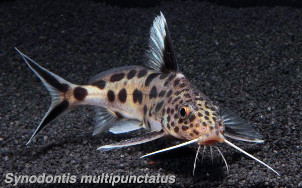 Doc. RNDr. Martin Reichard, Ph.D.
Institute of Vertebrate Biology
Czech Academy of Sciences
Kvetna 8, 603 65 Brno
Czech Republic
Phone +420 543 422 522
Email reichard (at) ivb.cz
We are evolutionary ecologists using fish models to study:

1. evolution of ageing and its life history consequences
2. coevolution in brood parasites
3. the role of invasive species in rapid evolution
4. sexual selection and mating system evolution
Our primary study organisms are bitterling fishes (Rhodeus), cuckoo catfish (Synodontis multipunctatus) and African annual fishes (Nothobranchius).
We combine fieldwork with controlled experiments in the lab and mesocosm using behavioural, genetic, histological and physiological approaches.